KATE WIRTH
owner | hair | skin | wax | reiki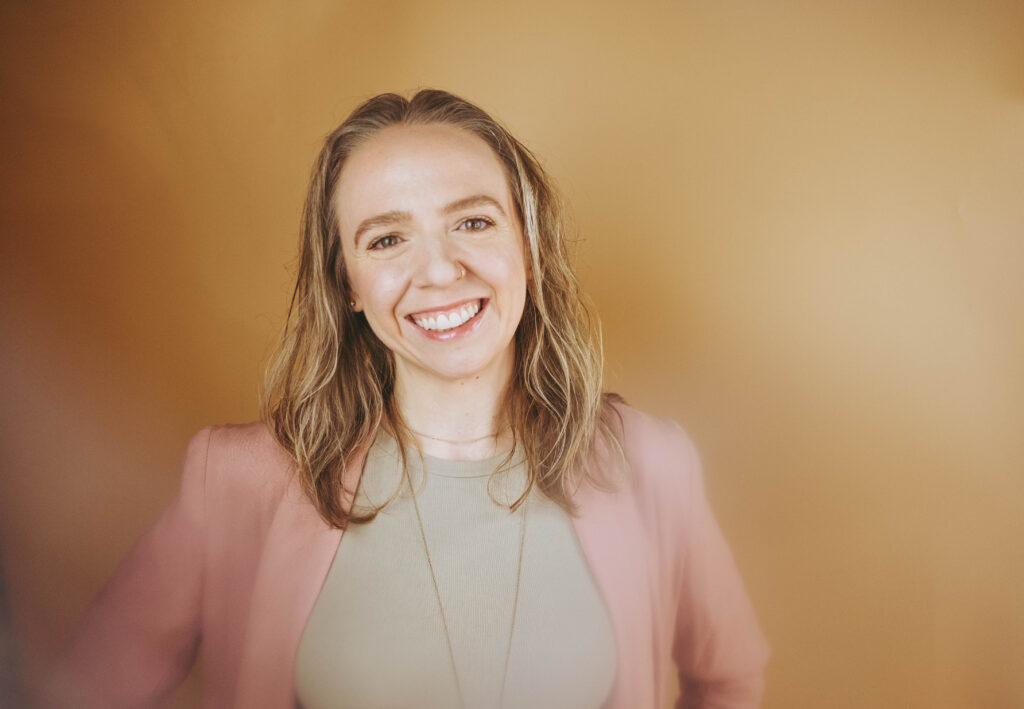 Graduate of the Aveda Institute of Beauty and Wellness in Milwaukee, WI; April of 2003
Attends advanced classes regularly throughout the year in around the country; leads Lucette stylists through their 12 month apprenticeship and beyond
Passionate about art, fashion, music, and pop culture; works hard to stay informed of current trends and techniques
A down-to-earth, real-talk approach to educating and satisfying her guests, combined with meticulous attention to detail results in daring, yet wearable styles suited to lifestyle, hair type and bone structure
Enjoys problem solving, working with natural texture, dry cutting, clean razor cuts, and precision bobs. Highly skilled in color formulation and utilizing a number of color placement options to further enhance haircuts
Conceives and organizes photo shoots and workshops within the salon to further assist other staff in their continual advancement
Received certification in Reiki II in April of 2019 to provide greater meaning and healing in her services
Kate is also an expert in the art of eyebrow shaping, makeup and hair removal
Style Icon:  Queen Bey, Amelia Meath from Sylvan Esso
Favorite Product / Tool:  Pore Refiner, Shampure Dry Shampoo, and Texture Tonic with YS Park Diffuser
Favorite Technique:  I have loved using the straight edge razor and dry cutting for many years now to enhance or limit natural texture
Wellness Activity:  Meditation, yoga, jogging with my dog, swimming, gardening… and BATHS with NO PHONE 🙂
TV Show:  The Crown / One Strange Rock
Cats vs. Dogs:  Dogs dogs dogs
MEGAN SMITH
manager | hair | wax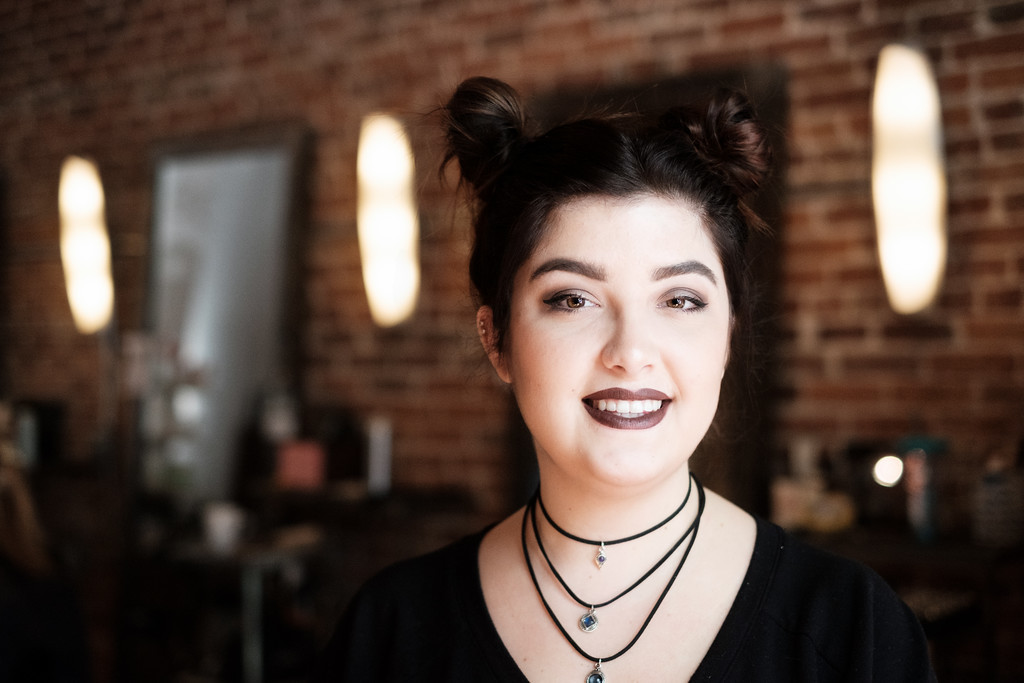 Licensed through Educators of Beauty as of 2011
Very focused on always advancing her skill through education in NYC, Austin, Minneapolis, Cincinnati, Madison, Milwaukee, and Chicago in order to further show her artistic ability keeping up with the latest color and cut trends
Loves working with all textures of hair
Especially experienced and finds great enjoyment in men's cuts, but also loves and is skilled in women's cuts
Finds a lot of excitement in providing new fashion hair color and fun nail services
Loves helping people feel good about their appearance
Megan is also skilled in facial and body waxing, as well as makeup.  She loves helping people feel good about their appearance in any way possible
Style Icon:  Lady Gaga
Favorite Product, Tool, or Technique: Speed of Light, Shampure Dry Shampoo, Curling Wand
Wellness Activity: Long walks at flea markets and Body Pump
TV Show: Grey's Anatomy and Grace & Frankie
Cats vs. Dogs: MEOW!!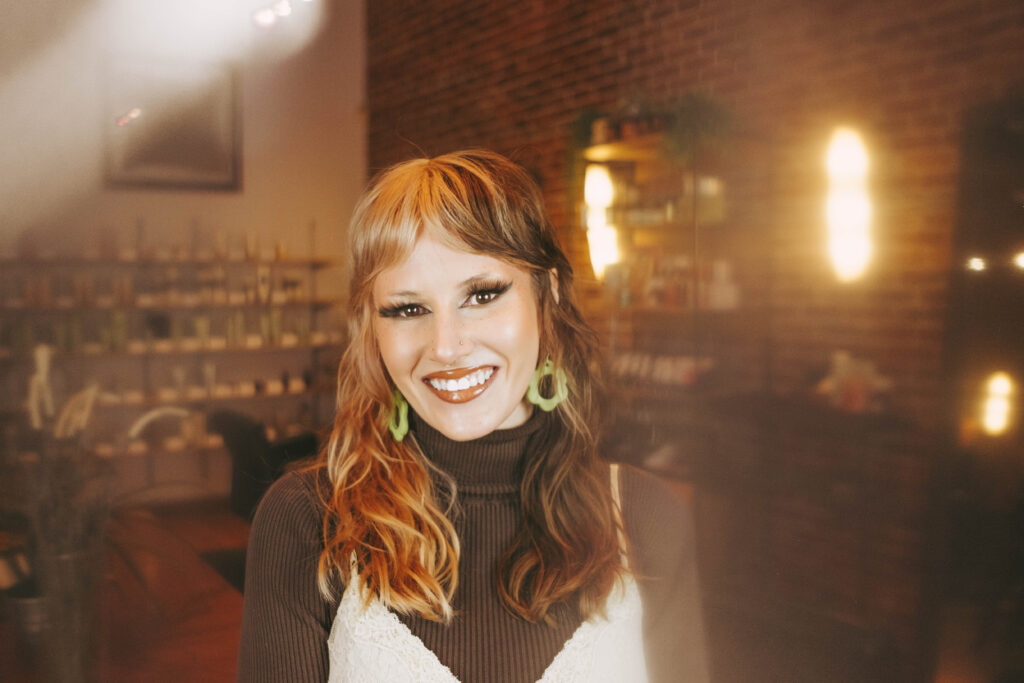 Has always had a passion for the hair and beauty industry; became licensed through Tricoci University in 2014
Number one priority is to make people feel beautiful while providing a great experience
Very detail oriented and down to earth
Considers guests' personality, facial structure and lifestyle to help create the best look for each and every guest with both cut and color
Takes advantage of every opportunity to attend classes and shows, including trips to New York and Minneapolis for the Arrojo Ambassador Summit and Aveda Congress to better her education and skill
Certified in Reiki I; April 2019
Finds herself extremely fortunate to have such a fun and rewarding career; loves to work with and meet new and amazing people every day
Style Icon:  Rihanna, but really anyone who's not afraid to embrace their own beauty and style with confidence
Favorite Product, Tool, or Technique:  I love the Arrojo Curling Wand.  Easy to use and creates the perfect amount of effortless wave/bounce
Wellness Activity:  Love to swim!
TV Show:  Grey's Anatomy – All about Mr. McDreamy 😉
Cats vs. Dogs:  Cats.  All the way.  My cat, Tim, would be pretty upset with me if I chose dogs. . .
STEVIE ROETTGER
hair color specialist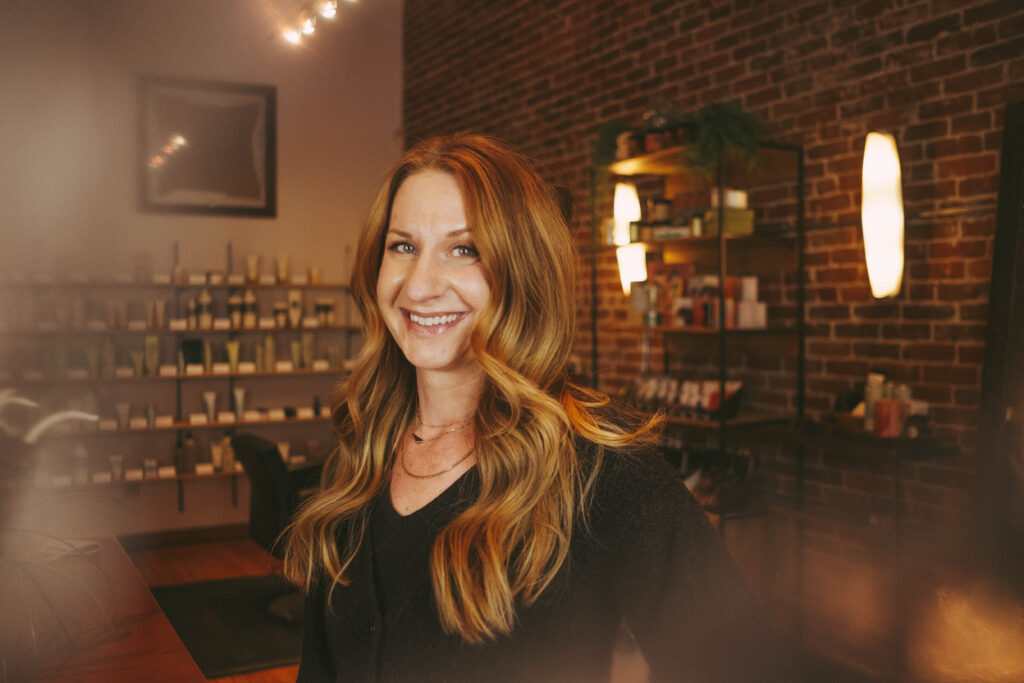 bio coming soon!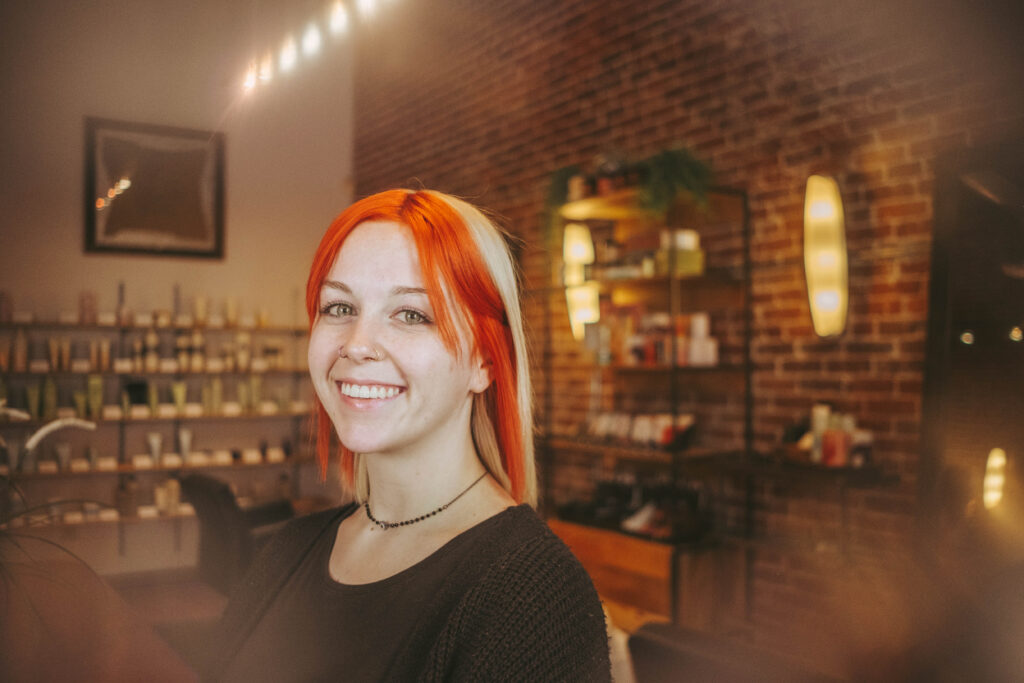 ALYSSA BALCK
manager | guest relations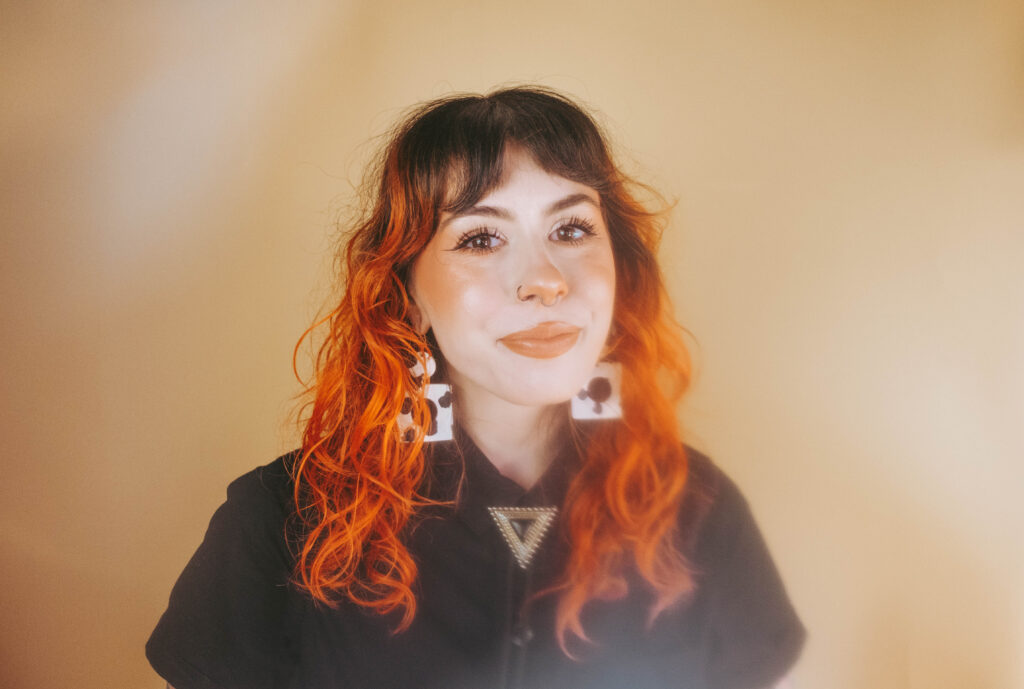 "I'm very passionate about all things beauty and fashion related, and I love to keep up with the trends. I thrive off of helping others and my goal is to make your experience at Lucette as memorable and comfortable as possible."
Favorite Style Icon:  Harmony Nice
Favorite Product / Tool:  Shampure Dry Shampoo
Favorite Wellness Activity:  Thrifting and yoga
Favorite TV Show:  It's Always Sunny in Philadelphia
Cats vs Dogs:  Dogs
MARSHA WIRTH
guest relations | inventory oversight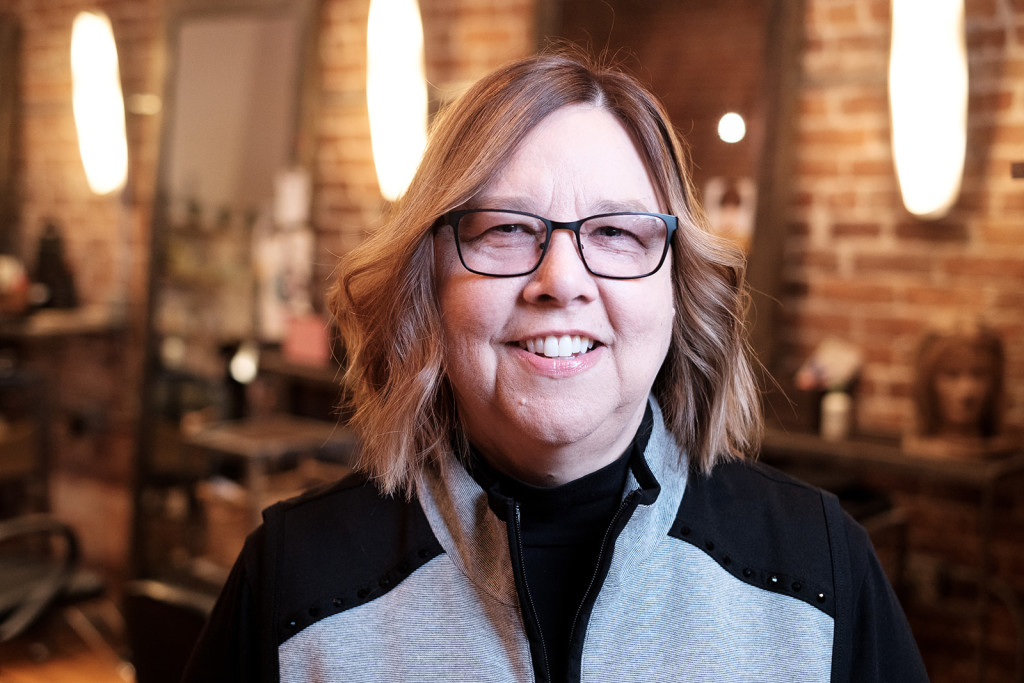 Favorite Product, Tool, or Technique: Daily Hair Repair with Dry Remedy Oil
Wellness Activity: Walking, bike riding, prayer, time with all electronics off
TV Show: NCIS
Cats vs. Dogs: Dogs