We are always open to considering new candidates for our apprenticeship program. Please email [email protected] with your cover letter asserting your interest in our salon, as well as your resume. You may also call or text us at 815-986-1550 and request a time to shadow our team. You will learn, get a feel for our atmosphere, and probably tear a few foils. 😉
Qualified candidates need not feel completely confident in their technical skills as our apprenticeship program will provide all the education necessary to become the most adept professional. More important to us in selecting a perfect team member is a positive attitude, a humble ego, a desire to help and lift others up, and a passion for lifelong learning.
Our apprentices receive the best training available, and go on to enjoy long-term fulfilling careers with us. The opportunities to broaden your skillset are many, and we endeavor to support our team in whatever way they wish to grow. Possibilities include more creative pursuits, leading or teaching, merchandising, community outreach, training in new service offerings, and more.
We are team-based at Lucette, and that means our staff have full transparency as to the health and status of the business, as well as complete support and resources from their peers and the salon itself. Working together to ensure the business is healthy elicits better choices by all and results in increased job security and satisfaction. Employees can expect a fair, predictable paycheck, and experience zero competition from their co-workers from day one with us because we do not operate on commission. This also equates to our clients receiving top-tier service, and a sense of camaraderie not found in many salon environments. We are often commended for providing a comfortable, easy space where people can be themselves.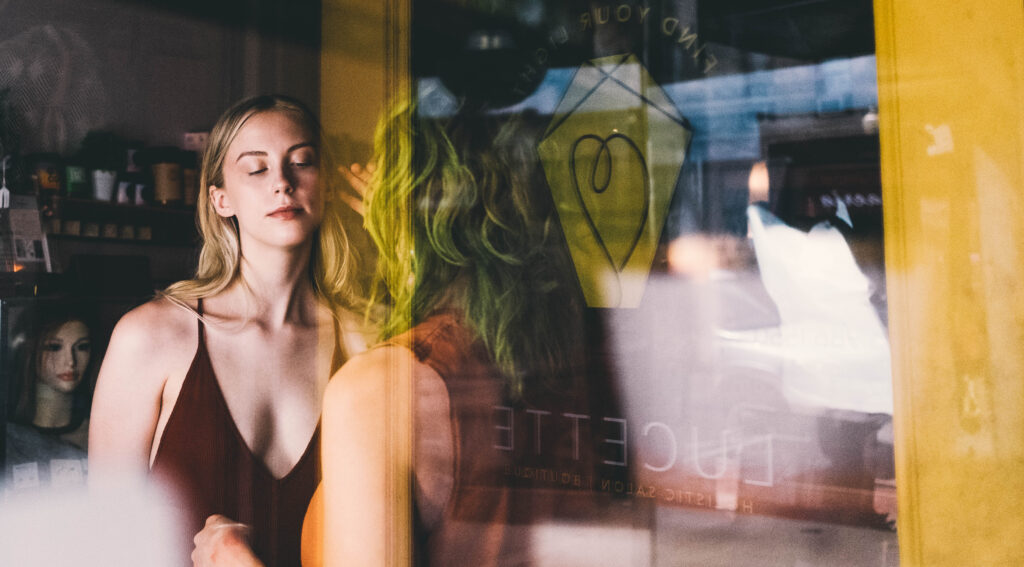 Perks of Working at Lucette
Team based:
Work with a group of elite, yet humble stylists who will support your growth and encourage you to be the best version of yourself
Earn a stable, predictable paycheck with hourly wages, and unlimited scope for increased income as you advance your career
Contribute to mutual growth in a number of other meaningful ways by utilizing your own particular strengths and skills beyond doing hair alone
Working together to achieve goals builds trust and strong relationships, as well as reward and bonus opportunities
Experience a positive work environment where shared dreams and values mean your peers lift you up, so you're able to achieve more than you could on your own
Training program:
Receive 12 – 18 months of paid hands-on training
Become more than you thought possible through advanced in-house and outside education
Build confidence as you enhance your technical advantage with business and communication skills
Stretch yourself and overcome anxiety by finding and working on live models with support from your team
Feel empowered with each skill set you test out of, and begin work on the floor within four months
Put together a final commencement event showcasing your creative and technical achievements
Atmosphere and environment:
Cool downtown city vibes
Relaxed, yet upscale comfortable location
Chill, friendly clientele from a variety of demographics
Trendy, fun wellness boutique
Inclusive space and minimal dress code allow you to be you
General perks:
Paid time off after one year
Retirement matching
Mental health support
Participate in photoshoots organized by our creative director
Travel for classes and shows; meet and learn with top artists in our industry
Hiring bonus of $100 in backbar Aveda products (equivalent to roughly $250 retail price), and choice of $150 cash or $600 ticket to Aveda Congress